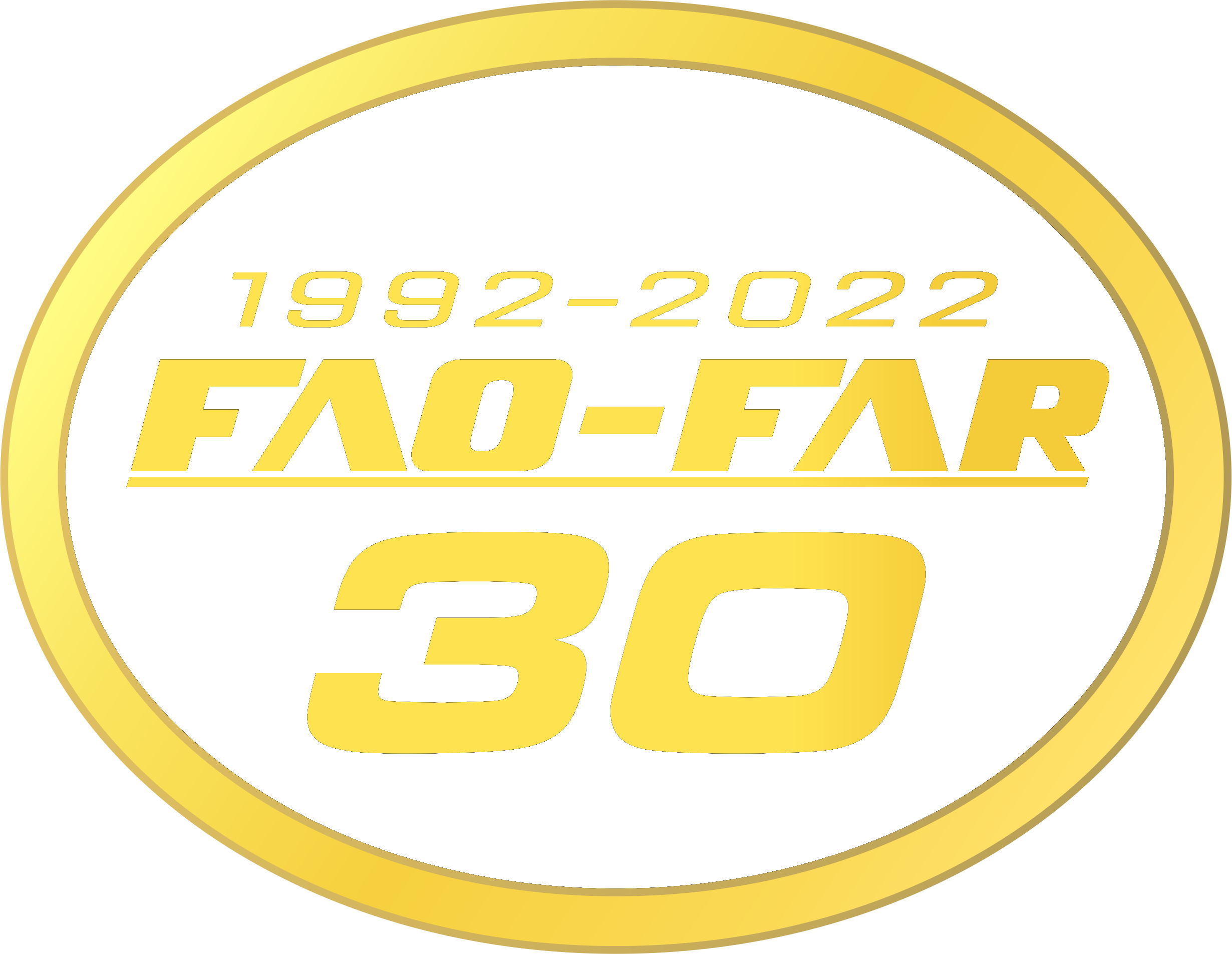 FAO FAR 1542 + FAO FAR 6073
FAO FAR 1242-1542 are professional forest trailers designed for tractors with a power range 110-200 HP. The biggest advantage of Fao Far profi series trailers is the solid integrated frame providing adequate support for strong cranes and heavy loads. The right proportions, great balance of the machine and large wheels give the impression of lightness in overcoming off-road obstacles. For the most difficult conditions, we offer BLACK BRUIN hydraulic drive in 2 or 4 wheel hubs. The auxiliary drive is powered from the LS control system, variable displacement pump guarantees maximum power at any speed without loss of energy.
FAO FAR heavy trailers attached to modern agricultural tractors adapted to work in the forest can in many cases replace the forwarder. The advantage of this set is mobility - transport speed, low purchase, and operating costs, having a tractor for other tasks.
FAO FAR 6073 – new generation heavy forest crane. In combination with the FAO FAR 12-15 ton chassis, we get a perfect set for skidding and "PREMIUM" class forestry work on the European market. Uncompromised design and the best materials combined with the FAO FAR production quality exceed the expectations of demanding professionals. The main functional features of the new crane are excellent efficiency, speed combined with precise movement and life span unattainable for most machines in this segment. The main design features are a solid slewing mechanism with a 190 mm core and a 120 mm wide bushings, the structure made entirely of high-strength "STENX" and "HARDOX" steel, arms with large cross-sections welded in the middle - the zone of least stress, multi-layer joint plates , hardened pins with large diameters, large sliding plates in the telescope, hydraulic pipes with a diameter of 1/2 "well protected inside the main joint and rotator link, a new generation symmetrical gripper with a surface area of 0.25 m2. FAO FAR 6073 is revived only with advanced control systems with LS (load sensing) system with a variable flow pump 0-230 l / min. Carefully selected joint geometry combined with the precision of the control system ensures constant speed and smoothness throughout the entire range of arm movement. The excellent ergonomics of the entire machine contribute to increased productivity, and smooth operation does not overload the crane structure.